El Yaqui Taco Shop, Home of the Famous Taco Perrón in Rosarito
Trying the taco "perrón" at Tacos El Yaqui is without a doubt a local tradition you can't miss while visiting Rosarito. It is a simple but delicious gastronomic delight.
One of the things we miss the most during this quarantine is going out to eat some delicious tacos of either carne asada, tripe, and fish, to mention a few. With the time we have in hand now, it is worthwhile to start a list of the places you will visit as soon as the shelter-in-place orders conclude. Start with a visit to the El Yaqui taco shop. It is a top spot to eat in the city and home of the famous taco "perrón."
Here's the story of this iconic establishment
In 1967, at the young age of 16, Felipe Nuñez, a native of Zacatecas, Mexico; arrived in Tijuana intending to achieve his three biggest dreams: crossing the US-Mexico border, make lots of money, and going back to his hometown to get married. He didn't fulfill any of those dreams.
He settled in Rosarito Beach that same year and started working as a Jack of all trades in the restaurant Carnitas La Flor de Michoacán. Nuñez kept this employment for seven years until 1974 when he moved on to the Restaurant El Nido as a kitchen helper. In 1984 he decided to open his own business.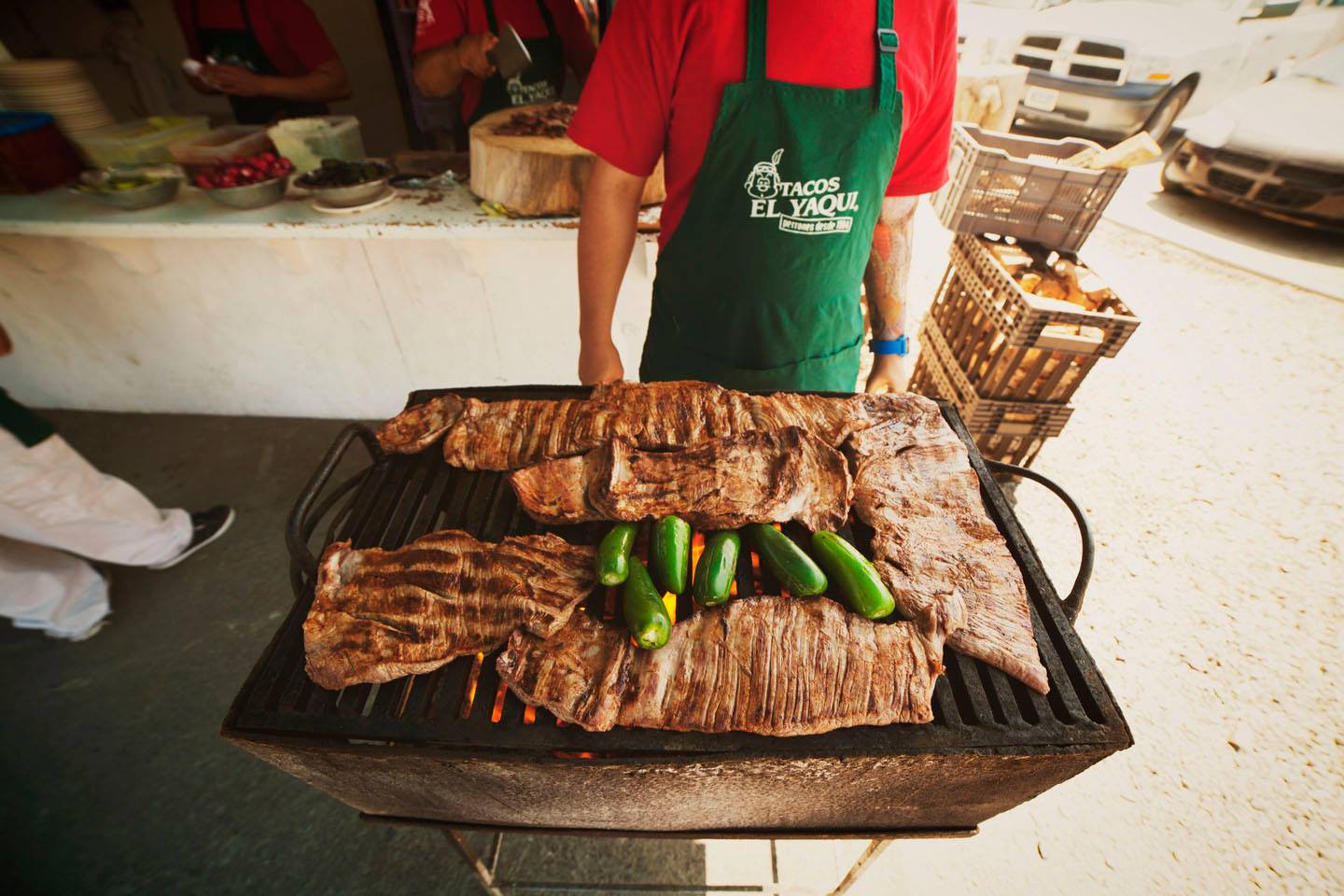 It was February third, 1984 when Nuñez opened the doors to his small business in Rosarito Beach. With wooden walls and a wobbly grill that used to shake with the back and forth of tanker trucks and busses passing through the dusty streets, he embraced and baptized his taco joint as "El Yaqui".
Located two blocks away from the main avenue, many thought the establishment would fail for not being on the popular boulevard, but to everyone's surprise Tacos El Yaqui exceeded expectations. What once was a taco stand burden by the dust and constant traffic would become a thriving business with constant growth thanks to clients attracted to its good seasonings and pleasant conversations with "El Yaqui."
The secret to the flavorful "perrón" tacos lies in the handmade flour tortillas with cheese, hanger steak that's marinated to perfection, Mexican pinto beans, cilantro, onion, house specialty salsa, and blistered peppers.
Tacos El Yaqui has been visited by important figures in sports, politics and music, and world-renowned chefs and restauranteurs such as Rick Bayless, Pati Jinich, and Aarón Sánchez, among others. Its signature taco was named "perrón" after a client asked for its taco to have everything. His expression "está bien perrón" which means "this is freaking awesome" gave birth to this famous taco who many have tried to imitate. The perrón-style gave Tacos El Yaqui featured articles in Vogue Magazine, press mentions in The San Diego Union-Tribune, newspaper La Voz del Pacífico, Aeroméxico's Escala magazine, Travel + Leisure, Baja Lifestyle, México Desconocido, and the book It Must've Been Something I Ate by food critic at Vogue, Jeffrey Steingarten.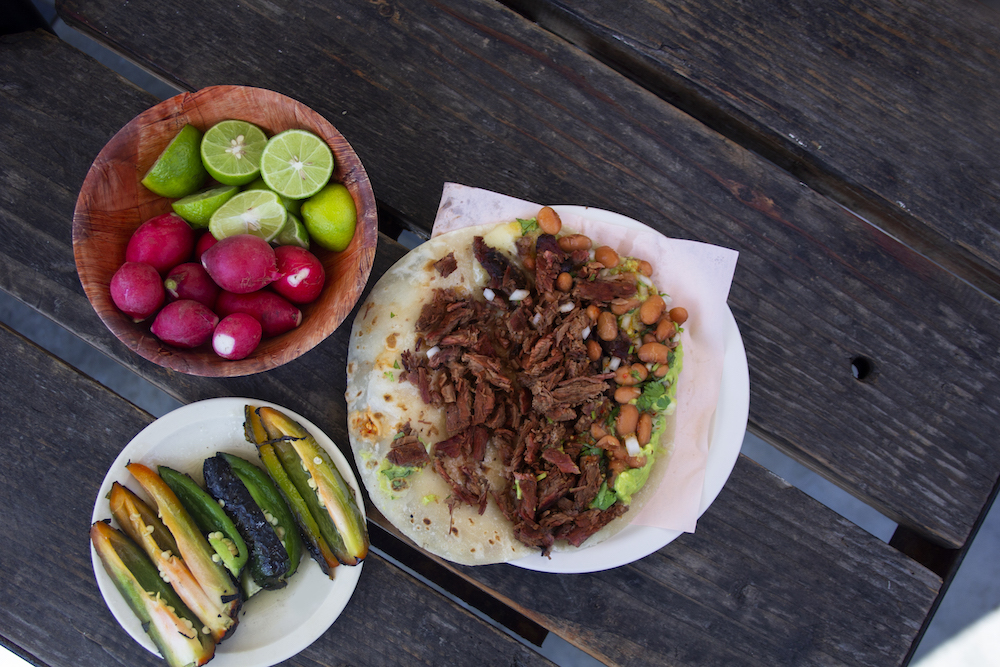 For more than 30 years, Tacos El Yaqui has received the unconditional support of its clients and friends who recommend the mouthwatering tacos to local and foreign visitors.
Don't forget to stop by for a few tacos perrones with everything from Tacos El Yaqui next time you visit Rosarito.
Location
Facebook