The craft beer industry in Baja California continues to grow each day, new brands and styles are created often. We have gathered a list of 5 places in Rosarito that offer local quality and variety "Cheve Artesanal". Salud amigos!
1-Black Barrel Cervecería
Black Barrel is a new sports bar in town, perfect for a chill afternoon with your friends. Here you can enjoy commercial beer, cocktails, shots and of course, craft beer brands like; Cerveceria Insurgente.
Live music nights and stand up comedy shows are the main attractions of this place. They have giant television screens so you can watch games and fights, you can also eat amazing pizzas baked in a wood fire oven.
Address:
Bulevar Benito Juárez, #317 Colonia Lienzo Charro, Rosarito, B.C.
Telephone:
(661) 121 7223
Facebook:
https://www.facebook.com/blackbarrelcerveceria/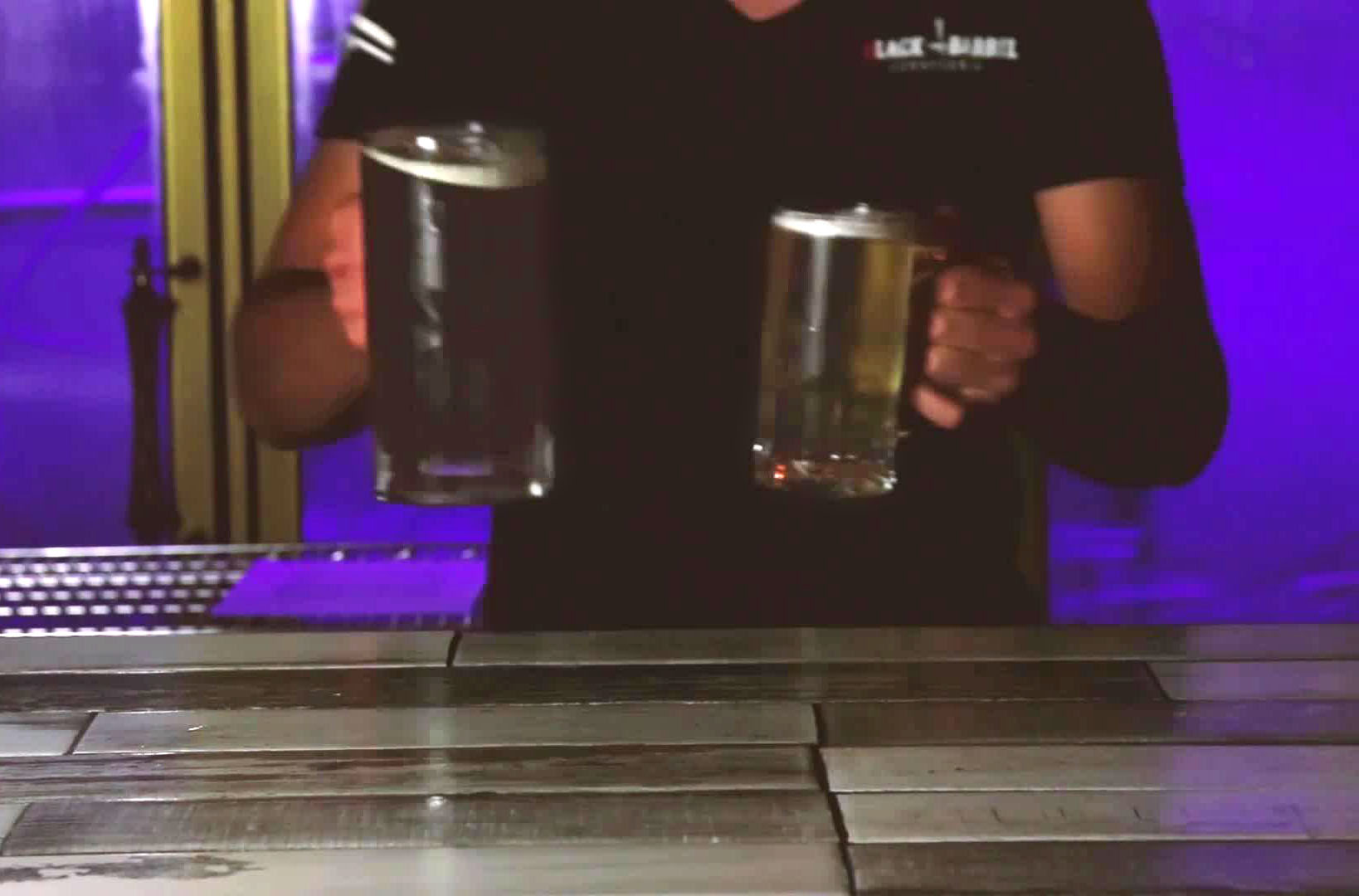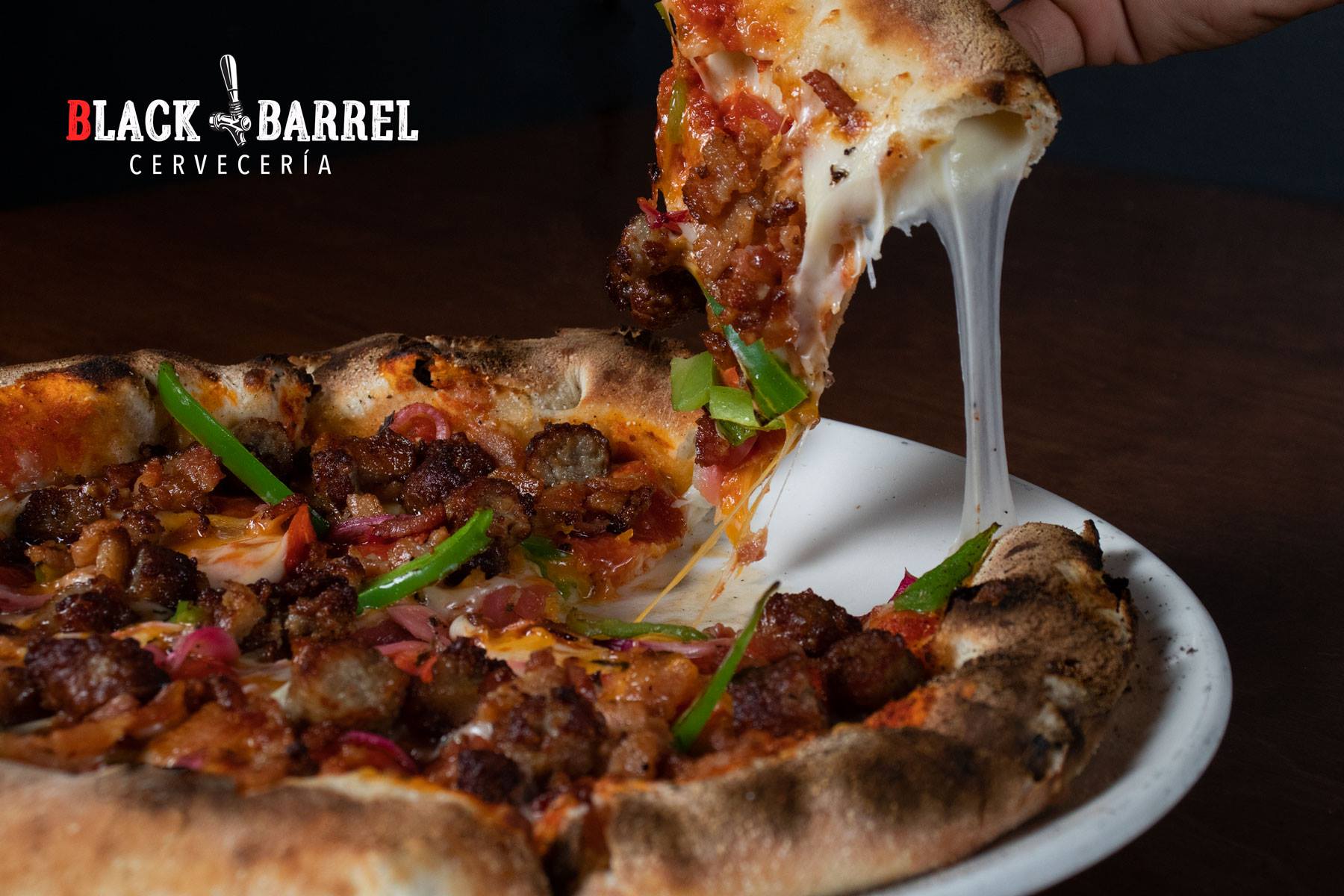 2-Colectivo Surf Tasting Room at K41
Located on the Tijuana - Ensenada highway, on Kilometer 41. Here you'll find a brewery that offers more than 30 labels of locally produced beer, so you can expect a wide range of options for your taste buds.
Whether you love tap or bottled beer, you'll enjoy flavors from some of the most well-known brands in Baja California like; "Wendlandt", "Insurgente", "Transpeninsular" and more. This spot is great for craft beer aficionados.
We know that "you can't just live off of beer", so Surf Sushi Pub satisfies our stomachs with sushis, ceviches, oysters, clams, and salads prepared with the freshest, local products available. Visit them, you'll want to go back again!
Address:
Kilometro 41 carretera libre Tijuana – Ensenada, Playas de Rosarito, México 22710
Telephone:
(661) 125 4144
Facebook:
www.facebook.com/colectivosurf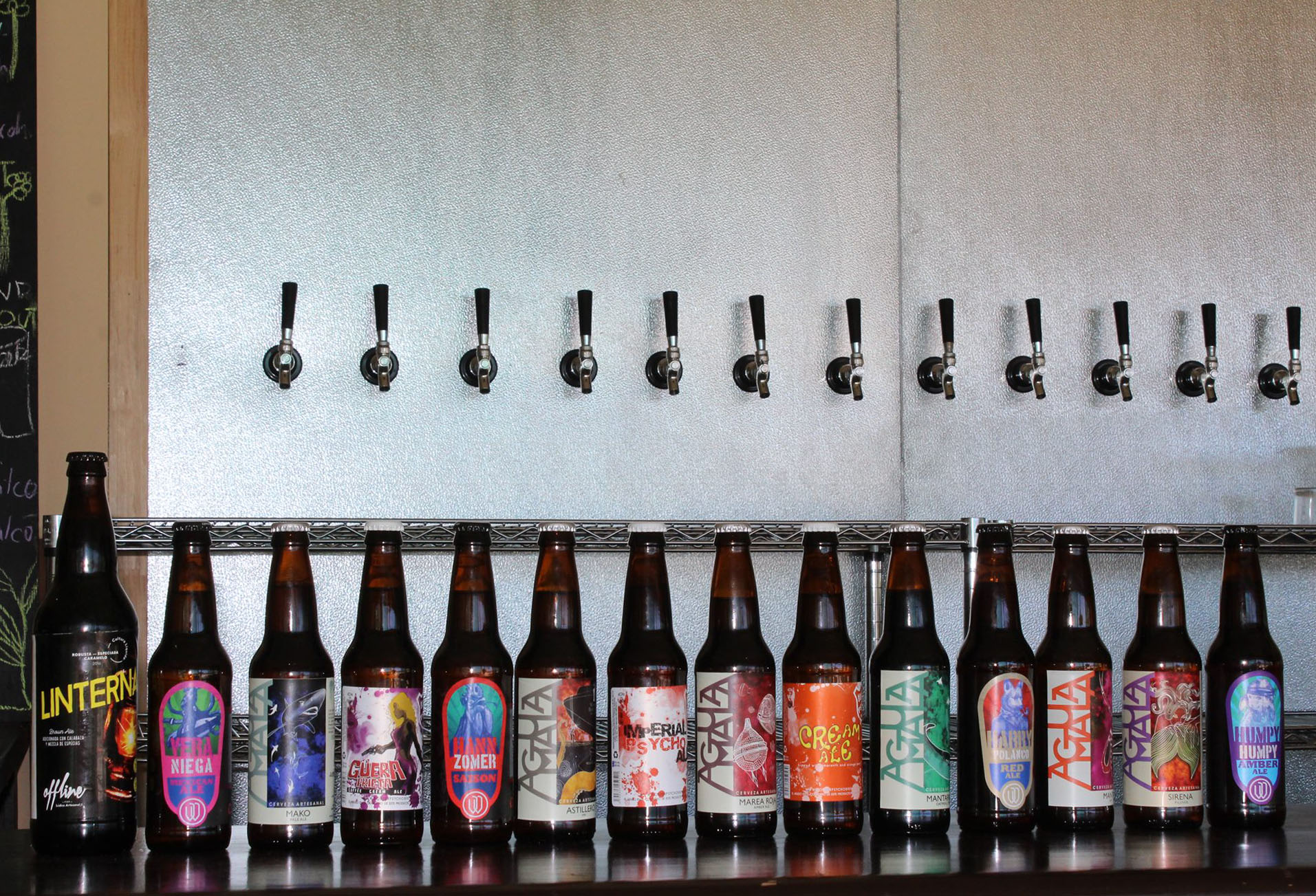 3-Cervecería Tinta Negra
Tinta Negra is located in the heart of the city and inside of "
Food Fest
" , an attractive food park that serves urban food with a Baja twist. This brewery merges the best selection of craft beer made in Baja California.
Here you'll see brands like; "Nu Cali", "Chivo Gruñon", "Fauna", "Border Psycho", "Legion" and their house beer "Tinta Negra", among many others. All their brewes contain varying flavors and intensities, there's bound to be one that you love.
Address:
Blvd. Benito Juarez #1207 Playas de Rosarito, México 22700
Telephone:
(661) 612 2950
Facebook:
https://www.facebook.com/CerveceriaTintaNegra/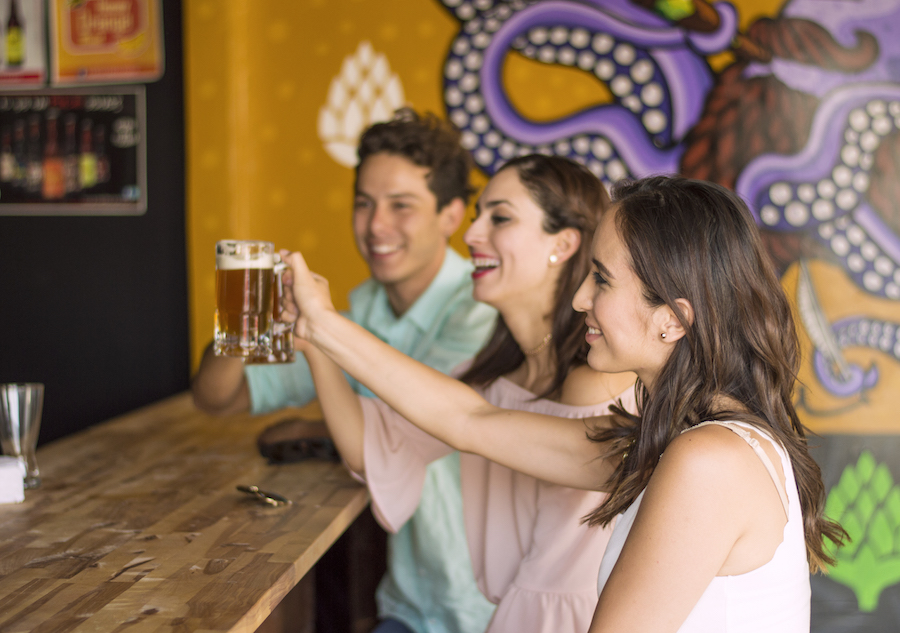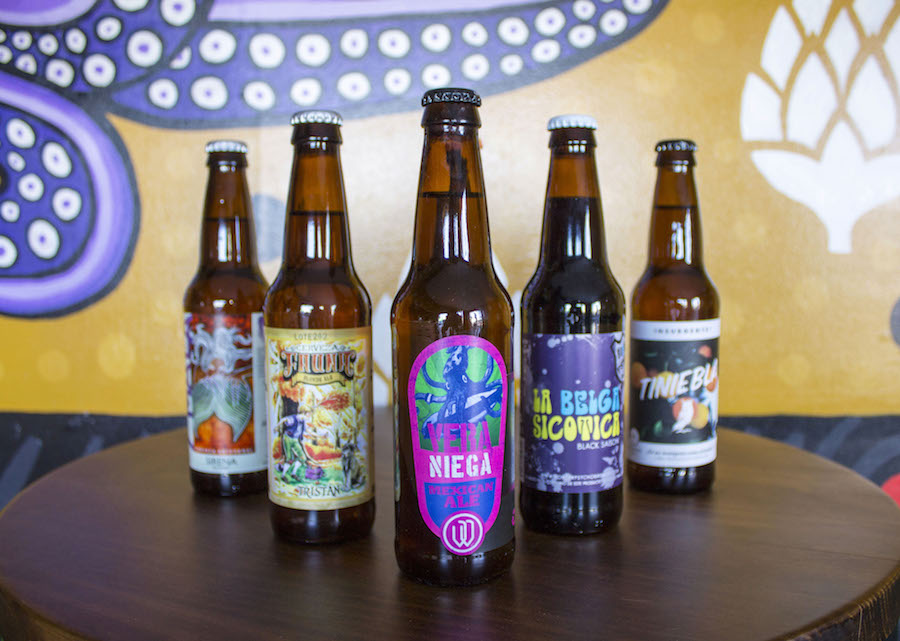 4-Sin Fronteras Brewing
Located on kilometer 38, the most emblematic surfing point on the coast, facing "Cristo del Sagrado Corazon" on the shores on the Pacific. The best brands in the region are located here; Transpeninsular, Wendlandt, Norte Brewing Co. etc. At Sin Fronteras you won't only find high-quality craft beer but also a panoramic view of the ocean to awaken all your senses!
Today, Sin Fronteras Brewing is working on creating their own beer, with the help of regional and international master brewers who specialize in specific styles, all with the objective of providing different techniques and tastes to their customers.
Spend unforgettable moments with your friends and admire the extraordinary view, live music, and delicious food!
Address:
K38 Carretera libre Tijuana-Ensenada 22710 Playas de Rosarito B.C.
Telephone:
(619) 320 5023
Website:
www.sinfronterasbrewing.com
Facebook:
https://www.facebook.com/sinfronterasbc/
5-Yummy Yum Sushi
It's time to try out something new! At Yummy Yum you'll have over 100 craft beer labels to choose from, local and foreign. This restaurant also has exquisite Japanese dishes and their star menu item is sushi.
Pick your favorite sushi roll and pair it with a chilled glass of cold craft beer.
Address:
Plaza Pabellón Rosarito, Playas de Rosarito, México 22704
Telephone:
(661) 613 9662
Website:
www.yummyyumsushi.com
Facebook:
https://www.facebook.com/YummyYumSushi/